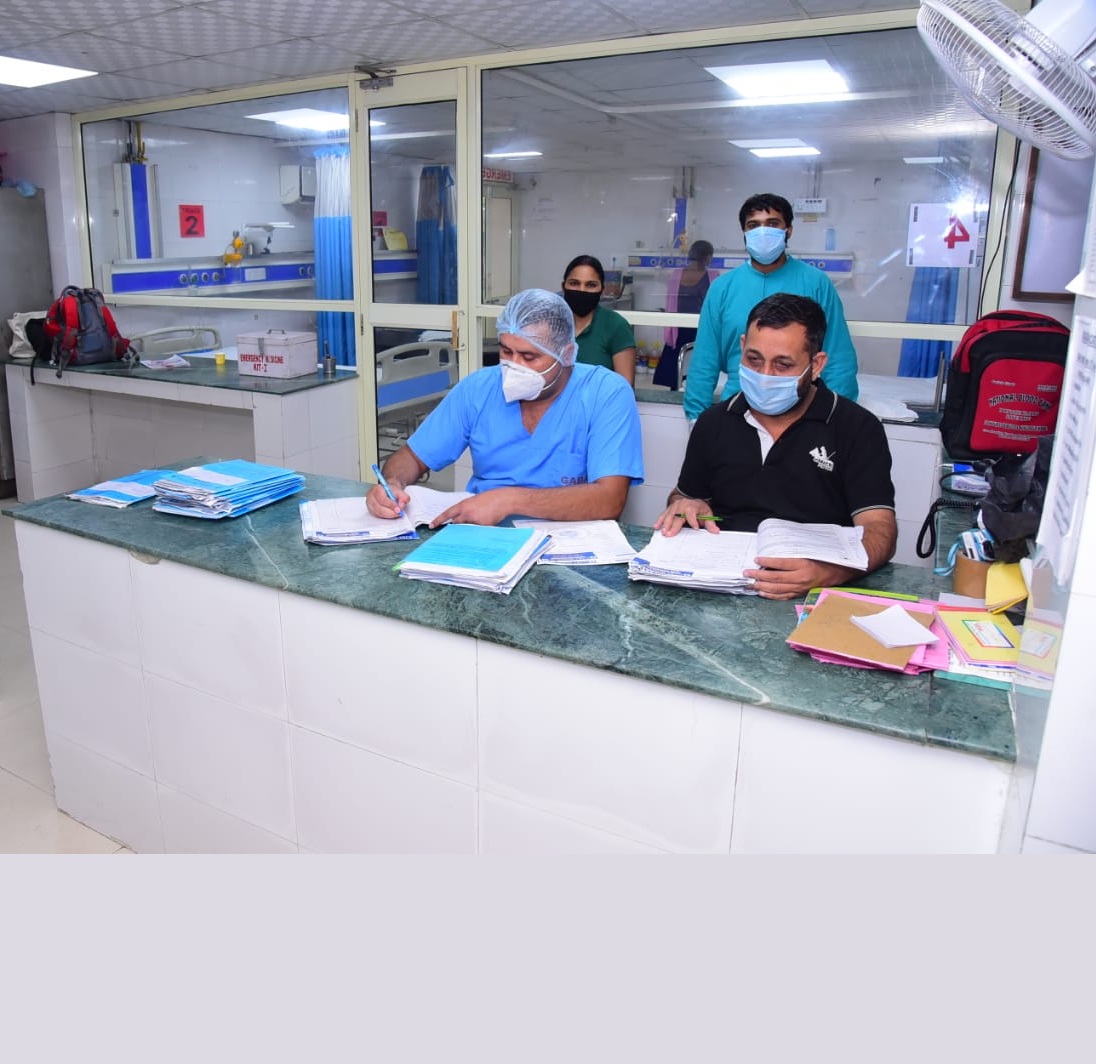 Work Life Balance
Work life balance is not about escaping work its about living exactly what you want when you are at work. We strive to make sure our employees achieve a healthy, happy work-life balance. We look to promote a healthy lifestyle inside and outside work wherever possible. We Offer employees good working conditions and helping them to stay safe, healthy and engaged are top priorities. We aim to provide a workplace culture that generates equal opportunities for everyone, where people are treated with dignity and respect. We have an open door policy and unprejudiced approach towards our employees, we encourage free exchange of ideas and team spirit among the employees. Employee can voice their grievance through assured through Grievance committee.
Work Place Safety
We work hard to create a culture in which safety and health are leading principles, and our aim is to achieve zero work-related injuries and illnesses. To achieve this we provide Annual Health Check-up of all Employees, immunization for all Health Care Worker and personal protective equipment to our employees. We also help our employees make more informed decisions about their own health, take personal responsibility and choose to live and work in a safe and healthy way.
Training and Development
Coaching and Mentoring are embedded in our culture as a way to drive our performance. We want to help our employees unlock their potential, and support them in their self-development journey while building their leadership agility. A team of in-house faculty provide regular trainings to employees. Employees are also benefitted by attending specialized workshops organized by out sourced faculty. We use presentations, role-plays as coaching tools to effectively perform their jobs as per NABH guidelines.
Employee Benefits
Gaba Hospital offers timely and competitive salary and performance-oriented annual increment. In addition, we offer Employee Medical Benefits. Besides these, we offer many opportunities for personal growth and development to help people to reach their full potential.